I don't know about you but I have wanted to do something to help people during this time. There is so much fear and uncertainty with things changing daily, isolating us more and more. It's overwhelming and I am just one person. My ability to do anything feels a little like throwing a cup of water on a house fire; what could one person possibly do? The reality is, when we look into the world and see the need, it is overwhelming. I can't do anything at that level but I can help those in my immediate community: my neighborhood.
To be honest, I don't know many of my neighbors and I am a little ashamed of that especially as a Christian. I am an introvert and can be socially awkward at times. I get tongue tied with small talk. My face turns three shades of red for some reason when talking to more than one other person. Regardless of all of that I should know my neighbors, awkward or not. Just because it is awkward or hard doesn't mean we shouldn't do it. It's not about us; it's about other people.
As I was praying and thinking about how I could help, I thought of this famous verse in the Bible about loving my neighbors.  It is considered the Greatest Commandment:
Teacher, which is the most important commandment in the law of Moses?" Jesus replied, "'You must love the Lord your God with all your heart, all your soul, and all your mind." This is the first and greatest commandment. A second is equally important: 'Love your neighbor as yourself.' The entire law and all the demands of the prophets are based on these two commandments."

~Matthew 22:37-40
So, I began to think about how I could do that right now. It came to me that maybe I could simply put together some kind of neighborhood contact list just in case the worst happens and we are quarantined in our homes for an extended period of time. I figured I can't meet the needs of the world but maybe I could be a part of meeting needs in my neighborhood.
Becky White, my friendly and outgoing next door neighbor, who pretty much knows everyone in her vicinity, helped me come up with a simple plan: put together a neighborhood Facebook group. People could post needs if it came to that or just connect.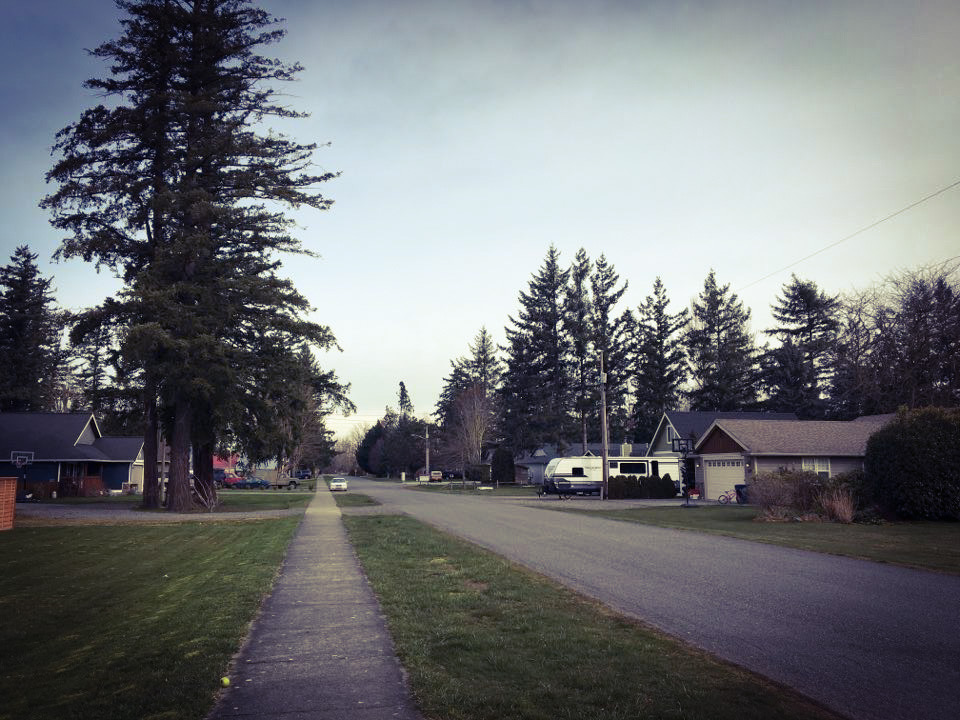 We decided to keep it simple by limiting it to the neighbors on both sides of our street from one stop sign to the other. Because Becky already had quite a few of the neighbors as Facebook friends, it was easy to start the group. For the ones we didn't know, we decided to knock on doors, keeping a safe distance between us and them.
It went very well. Although we didn't get everyone on our first pass, as some were not home, we did get a lot of people. For the first time, Becky and I met neighbors we had never talked to. Quite a few were elderly or in the high risk group. All but one was happy to meet us and excited to be a part of helping out their neighbors. We all agreed that it was a horrible time to meet for the first time but also great to get connected.
Reasons why you should do this in your neighborhood (following your local Health Department Guidelines):
1. If you are a Christian, your boss told you to do it (see the greatest commandment above). This is a simple and practical way to love your neighbor.
2. The CDC recommends contacting your neighbors as a part of emergency planning (Get your household ready). It's in their list to prepare. It's about being a community and a good human, caring for those around us.
3. The larger community Facebook groups that have been started to meet needs are awesome but won't reach all of your neighbors. As we found, many did not want to be a part of the Facebook group at all. In addition, those groups are very large. I know I would not be comfortable asking a large group of people I don't know for help. The more personal the need, the less I want to broadcast it to a larger group. I would, however, be willing to ask someone in my vicinity, my neighbors. Maybe it wouldn't be as inconvenient for them since they are close. Also, I could repay the favor sometime.
Instructions:
1. Check your state and county Health Department websites before starting. At the time of this post, in Whatcom County, WA, we are able to do things like this as long as we followed social distancing protocol.
2. Set up a Facebook group before you go. Click this link for help: Facebook Group Instructions. Becky and I used the name of our street for the group name. Those who wanted to be in the group, I was able to add as a friend on the spot. Once they accepted my request, I added them to the group.
3. Think about what you want to say. The following is what I said: "My name is Michel and this is Becky. We are your neighbors. We are setting up a neighborhood emergency contact list to meet the needs of our immediate neighbors if things get worse with the virus. We started a Facebook group for the people on this street from stop sign to stop sign. Would you like to be a part of that?"
4. Bring paper, pencil, clipboard (or something to write on). At the top of the page, I wrote headings with name, address, phone number, and notes. This was helpful for a few reasons:
a. We found many people did not want to be a part of the Facebook group. In that case, we offered to exchange phone numbers. We wrote down their cell phone number and offered to text them with our names so they could save it in their phone.
b. Follow up. If someone wasn't home, I wrote down the address and made a note so we could follow up later.
c. Listing helpful information. It was important to note who was elderly or high risk in order to make sure we could check in with them; they were some who did not want to be a part of the Facebook group. Also, one person mentioned being willing to go run errands and another said she was an ER nurse. All good information that could be helpful in the future.
5. Add the people to the Facebook group
6. Text your name to the people who did not want to be a part of the group. Maybe save their name in your contacts for easy future reference (i.e. Jane Smith (Neighbor, house number))
7. Follow up in the coming days. We don't know what the future holds but as we are isolated more and more, we need each other. Post in the Facebook group. Text your neighbors just to say hello and to see if they need anything.
I have never felt more connected to my neighbors. We met some great people who we would have never met otherwise and even talked about doing a neighborhood BBQ when this is all over. Being a good neighbor is being a good human and a good Christian. Be awkward and go do it. You won't be sorry.