I am a reluctant blogger. If I am honest, I have looked down on blogging in the past because I thought it had a slightly narcissistic feel to it. I thought that people who blog do it because they think they have this wisdom they want to bestow on all of us common folk. While that may be true for some bloggers, I don't think it is true for most. People, who are wired to write, learn about themselves and process the world as they are writing. It's how they figure things out and a lot of them have been doing it their whole lives. In addition, those who write do it for the love of it. They enjoy creating sentences that articulate what they are learning or seeing; part of learning how to do that well is getting feedback. There is no better (or terrifying) way to get immediate feedback than to post your words online where everyone has an opinion.
I have spent my entire life making myself as small as possible as to not be seen. I don't want to shine. I don't want to look stupid. I want to be below the radar. Depending on who I am talking with, what I share and who I am shifts. I have gotten really good at muting parts of myself for some people and letting other parts stand out because I don't know how others will receive me. As a result, I haven't been completely honest about who I am with anyone. Bottom line, I am terrified of being rejected. I have a hard time with Facebook because it requires you to put a piece of yourself out there for potential criticism. I have shared the shiny and fun parts of life like holidays or vacations but haven't shared much that is real. As a result, I haven't spent much time on Facebook over the years and I tend to prefer the relative peace of Instagram.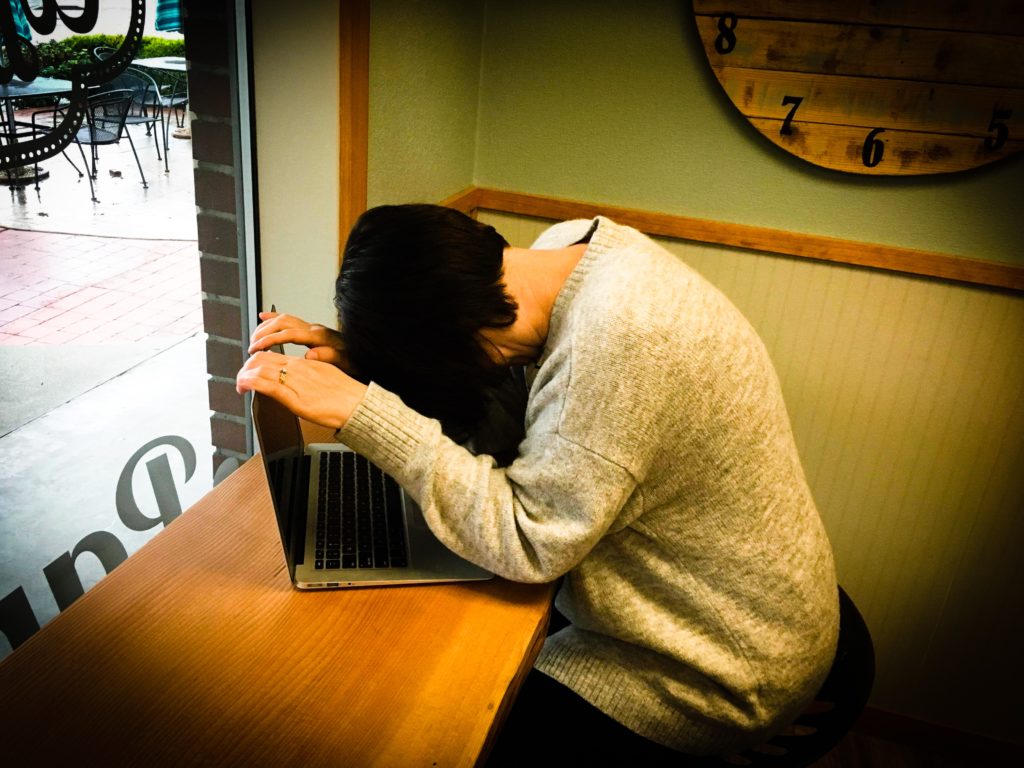 The truth is God has freed me from many things. My favorite section of the bible is Isaiah 61:1-4:
The Spirit of the Sovereign Lord is on me, because he the Lord has anointed me to preach good news to the poor. He has sent me to bind up the brokenhearted, to proclaim freedom for the captives and release from darkness for the prisoners, to proclaim the year of the Lord's favor and the day of vengeance of our God, to comfort all who mourn, and provide for those who grieve in Zion-to bestow on them a crown of beauty instead of ashes, the oil of gladness instead of mourning, and a garment of praise instead of despair. They will be called oaks of righteousness, a planting of the Lord for the display of his splendor.
They will rebuild the ancient ruins and restore the places long devastated; they will renew the ruined cities that have been devastated for generations.
When I read about someone being truly honest about their life, successes, and struggles, I am encouraged. I don't feel alone. I feel relieved. I want to do that here in the hopes that others can feel the same things. We need more of it in this world. When I hear someone's truth, my soul drinks it up like it was thirsty and didn't even know it.
I want to practice being fully me. I don't want to worry about how others receive me anymore. I am 41 years old. I think it's time I learn to be ok with being me. Why am I doing this through a blog? Why can't I just be myself and get on with life? I could but for as long as I can remember, I have been a writer. When I was a kid, I wrote in journals and diaries. I even wrote poetry occasionally. It has been one of the constants in my life. For many years, I stifled it though, thinking it a waste of my time since I didn't have anything to say anyway. Recently, God reminded me that this is part of who I am. I am a writer. It's hard for me to state this because I am not very good at it. I haven't done it my whole life so I have a lot to learn. I have accepted that it's part of who I am though. It is how God wired me. Because I love Him and He loves me, I want to allow Him to restore this piece of me that was lost over the years. I am in the process of letting God rebuild, restore, and renew my life. I am going to let Him do that with writing too. I love doing it and am going to receive the gift of it. I also want to give Him the honor He deserves. He has saved me from so much but I don't have much to give back to Him. All I have to offer is my life with its failures, weaknesses, struggles, and successes. Being a part of this blog is an offering to the One who saved me, the good and the bad. I know He can take the ashes in my life and turn it into beauty.